DoerHRM OKR Strategy Management is a complete solution that enables you to quickly implement your plan, regardless of your size, organisation, or stage of development.​
Join over 100 organizations that trust DoerHRM KPI Performance Management Solution & Training to help maximize their performance!​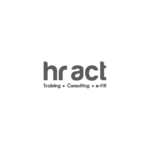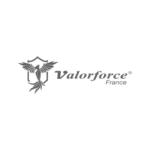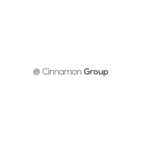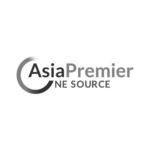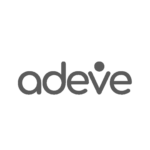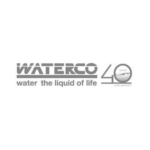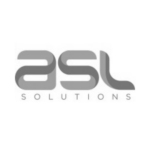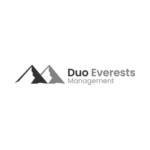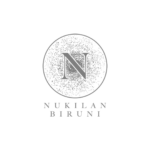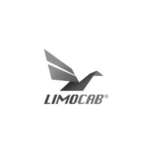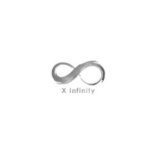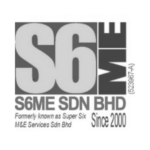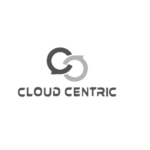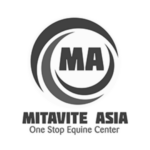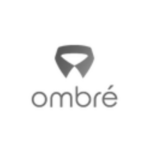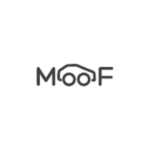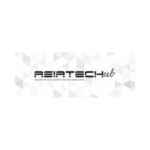 Bridge the gap between strategy and execution with an agile OKR solution!​
KPI Performance Management Malaysia is a tool used by companies all over the world to keep track of and evaluate their employees' skills and performance in order to help them grow in their careers. The ultimate goal is to make sure that employees use their opportunities and skills to the best of their abilities. This can be done through regular reviews, feedback, and taking care of their overall development.
The Bridge Between Execution Action And Strategic Action​
Without quarterly strategy reviews, it's easy to lose track of the progress your company is making toward its quarterly, yearly, and long-term objectives.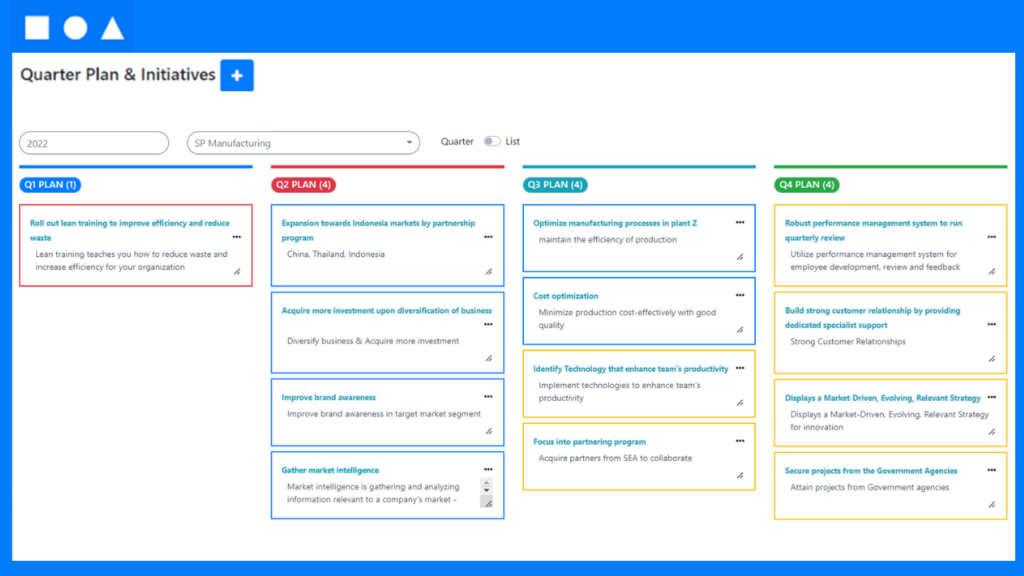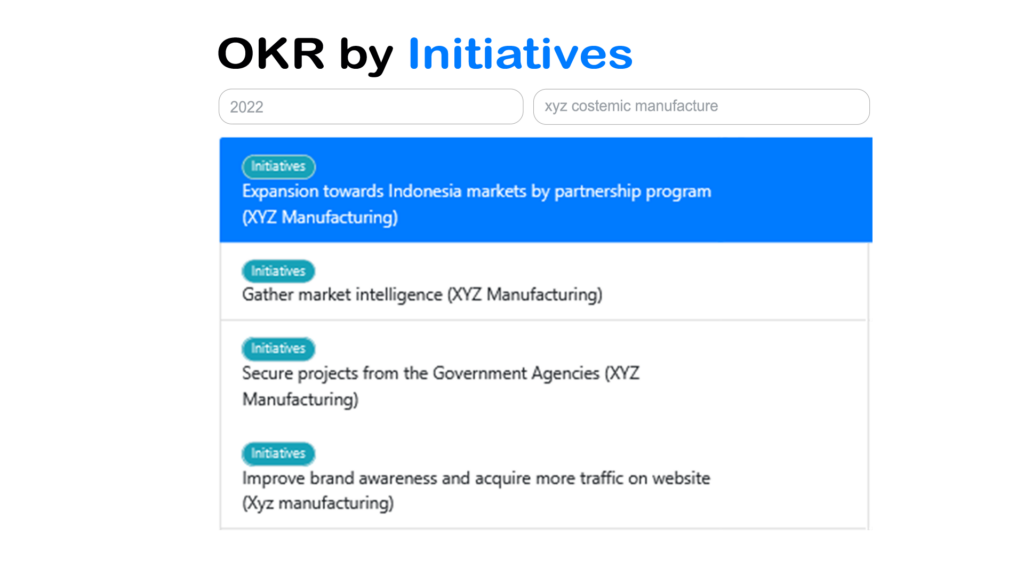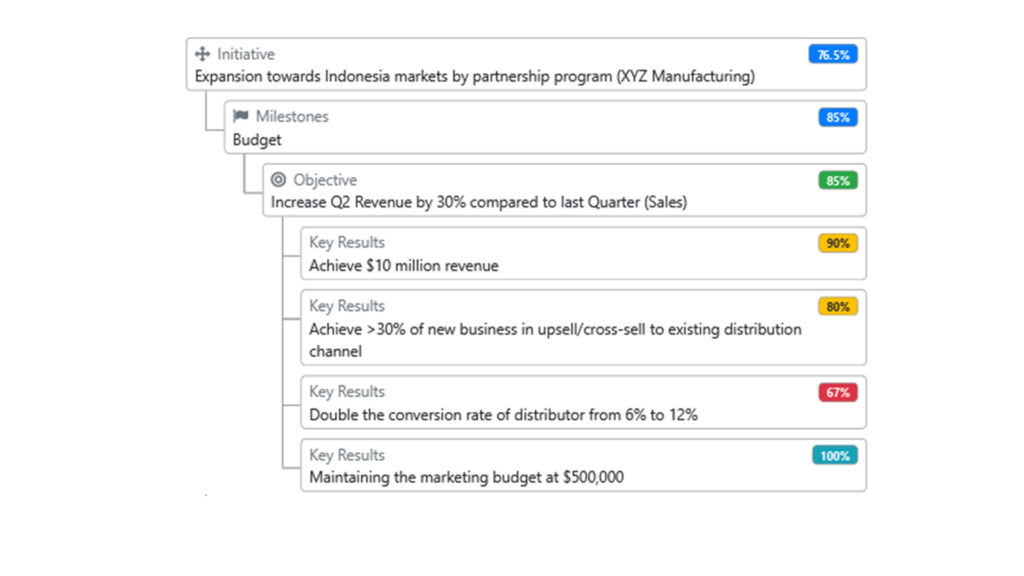 Be Agile On Initiatives And Stay On Track​
When setting up OKRs, one mistake that can be made is to transform the roadmap into OKRs. With the idea of initiative, it's now easier to tell the difference between the two!
Execution-Focused Approach To Aligning And Measuring Performance​
The OKR focus area helps everyone in the company see what matters and what doesn't.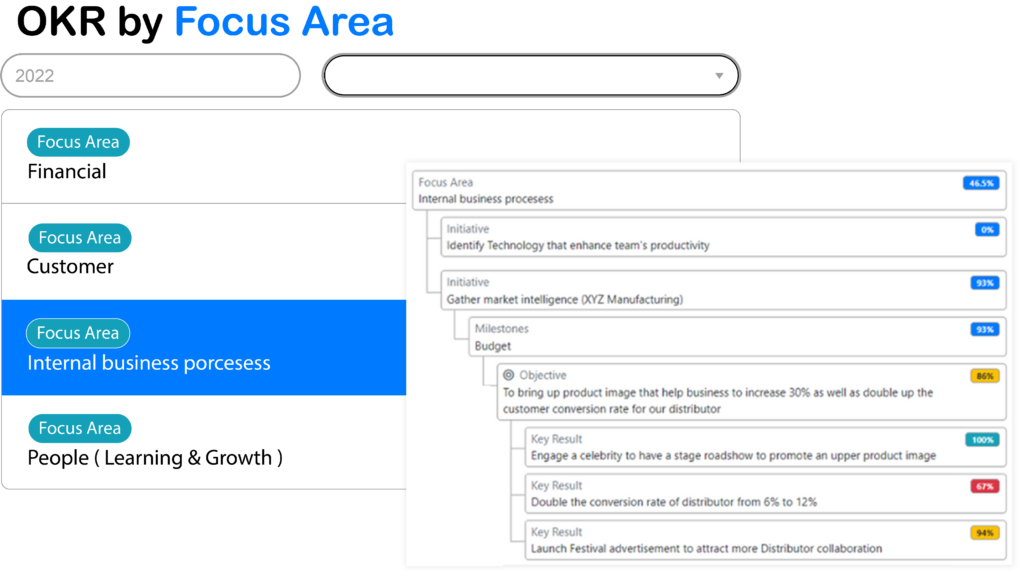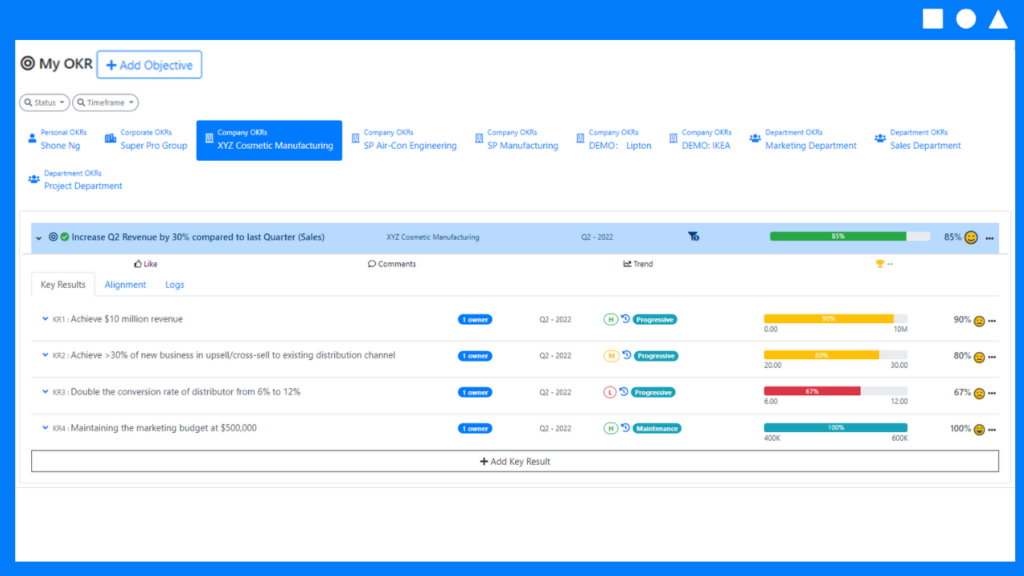 A Powerful Collaborative Goal-Setting Tool​
With DoerGoal, teams and individuals can choose to set committed or aspirational goals with measurable results, and the progress are made visible to everyone in the company.
Action On Strategic Planning​
Making a Strategic Action Plan (SAP) may serve as a roadmap to achievement.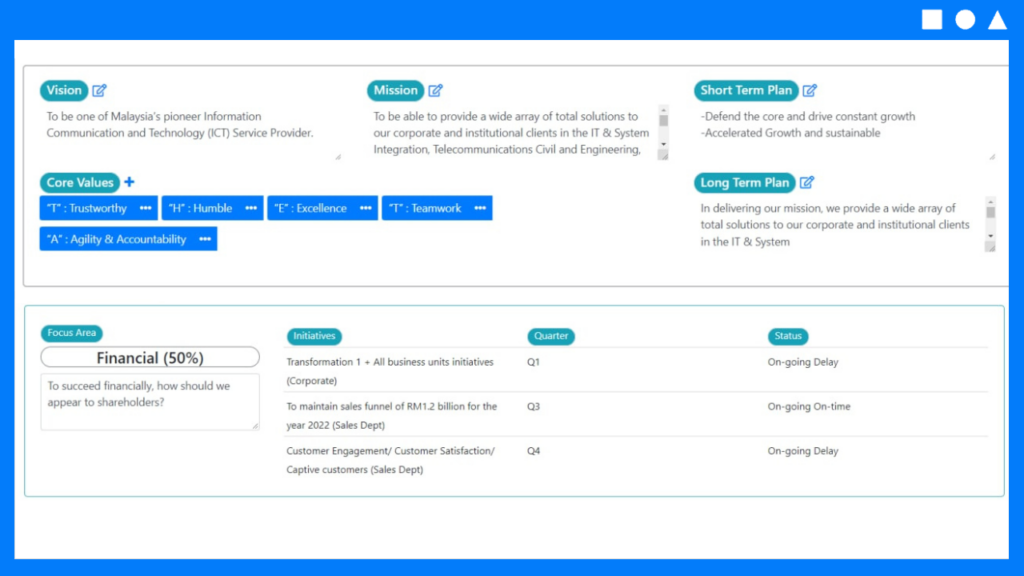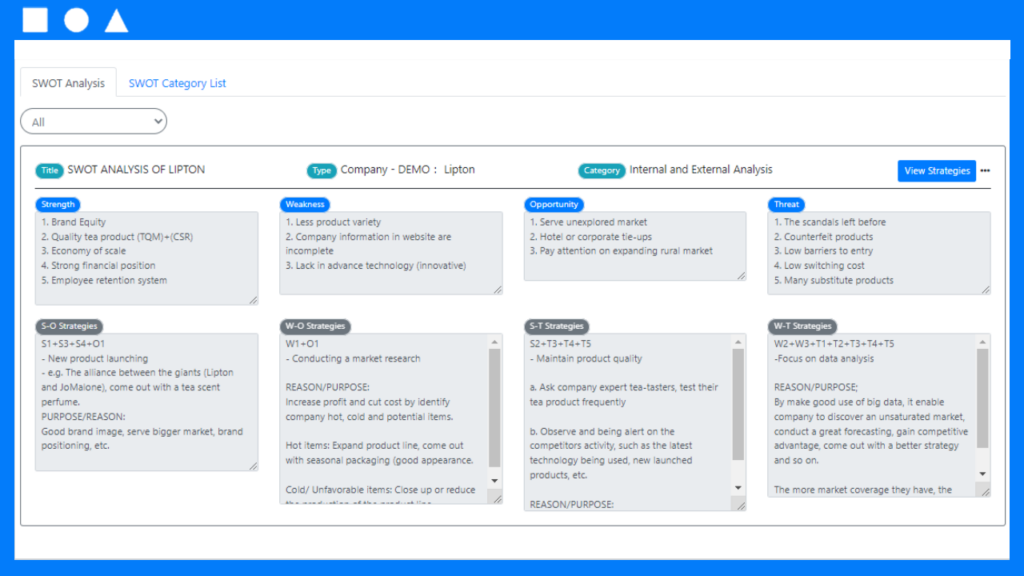 An Easy-To-Use Tool For Strategic Planning​
Every organization has its own Vision & Mission and may even have a SWOT analysis between its own company and its competitors.
As a matter of fact, the SWOT analysis that we provide can also be used for the employees from various departments who can only be accessed by their respective managers.
Don't forget to check out our other great OKR features!​
See What Our Customers Are Saying​
Excellent software for you to manage and lead your team to the next level and achieve your goal!
Good web-based software. It can let the staff from bottom to top know all the objectives of everyone, vice versa. It 's good that I can know what everyone is doing so I have the motivation to achieve my target since I know many people is doing the same things.
Its a very good software for you to track your work and manage your team.
To be honest, this system provide so many features more than we need it. As a small company, this system will be helpful for its growth.
I am impressed to see how comprehensive it is, from strategy build up to cascading key result areas to KPI. This allows employees to have a line of sight how their objectives are linked to the company's goals and their contribution.
Amazing function and it is easy to use!
The OKR helps me see my objectives clearly. It also helps me keep track on my work progress better. Check In tools helps me plan my daily, weekly and even monthly task so that I will always know what things to keep in check first.
Very easy to use and can keep track of your progress.
Stephenie Carmeline Valentine
I have a great experience using DoerHRM website functions like check-in and OKR. It helps me make my plans well-organized so that it'll be easier for me to achieve my monthly goals.
I've had a lot of success using DoerHRM online features like check-in and OKR. It aids in the organisation of my plans, making it easier for me to meet my monthly objectives.
Its really helps me on improving my performance as this systems helps me to track my progress record. Also few interesting features such as progress bar with performance indicator helps to boost my motivation to reach my objective.
Check-in tool enhance my productivity by finishing my tasks on time and OKR gives me a clear direction to achieve my monthly goals.
Nur Amalin Nadyra binti Omar
Such an excellent web-based software as it can note down user's plan for daily and weekly, progress of the work and also any issue or problem encounter. Adding to that, very helpful to team and person in order to achieve the goals successfully.
The features it provides, such as OKR and Check In, help me plan and complete my tasks in a systematic way.
Overall I would say that DoerHRM is a great software for OKR, KPI, etc. This web based software allows users to manage their weekly and daily task; DoerHRM helps them to track their work plans, progress, problems and performance. I had a good experience of using DoerHRM software.
The system really help to improve my work quality. I can trace my own work and know on what should i working with. I can set my goals for myself so that I know the target that I need to achieve.
Nur Syazana Binti Ahmad Jefiruddin
DoerHRM system is an excellent system which is very useful to plan my working time well and also helping in tracking the progress of my work.
A comprehensive performance management system that is helpful as a metric guide of a company.
First time using this kind of system and it is a good experience. It helps me to manage better in planning for the day. Also I can put up my priorities straight and able to achieve it.
Highly recommended to use the OKR system for work management.
The DoerHRM OKR really helps me with my time management and also keep me on track with my work. The system allows me to check in my plans for the week as well as show my progress percentage for each objectives. I have never been so productive and discipline.
From my experience, I can say that it really helps me to see clearly what should be done in a certain period. So this OKR is highly recommended to be implemented in any field.
Kudos Doerpreneur Soft for coming out with brilliant ideas of OKR. It really helps me to set my organizational goals and track my progress annually and monthly.
The OKR features is really good. From my experience of using it, I can say that it really helps in driving us to achieve the goals that we set.
The OKR features help me to manage well the tasks that had been given and helps me from becoming a procrastinator. It helps me a lot in improving my programming skills.
I have been using DoerHRM for almost 2 years now and I'm impressed for what happen to my sales performance! They have been greatly increased despite of during tough times like now, EMCO.
Frequently Asked Questions​
Next: Employee Engagement
An agile OKR system which align and structure goals to create highly productive teams.
Learn more
Simple and Powerful KPI Software
Delivering Powerful KPI Software to help you to reach your business goals! Contact us today for your no obligation FREE Consultation.