To be the best, you have to be surrounded by the best. A quote by Jack Welch, "Getting the right people in the right jobs is a lot more important than developing a strategy." It can be risky to hire new staff to join your team for some company, especially at the early stage of a company's life. This is because the time and money it takes to hire someone who is not right for the startup life can have an overwhelming impact on a small business. Thus, to make sure you are hiring the right person for the right jobs, here is some advice for you.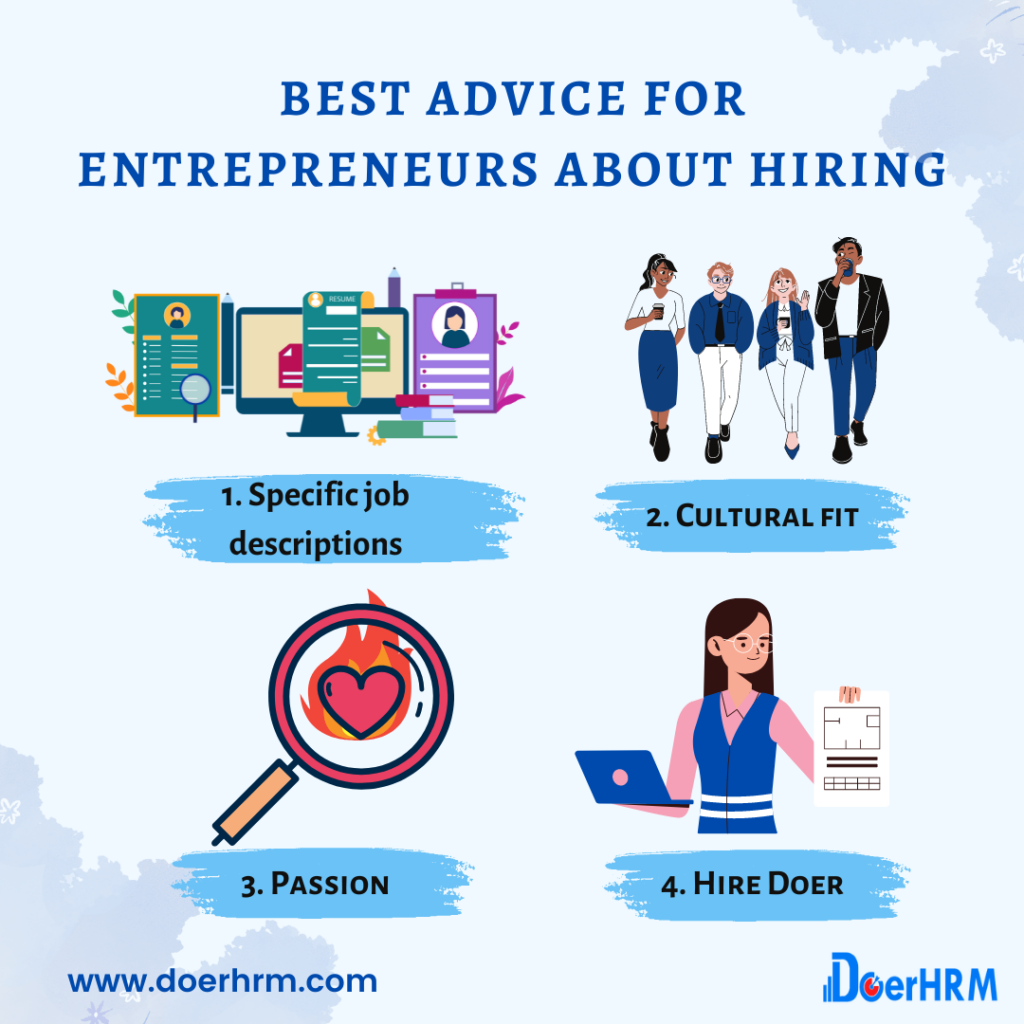 1. Specific job descriptions
It is significant for you to decide on what kinds of skills or requirements you are looking for before you start searching for the right person you need. At the hiring stage, you can probably post the job description on your company's website. Other than that, you may also post the job descriptions via LinkedIn, through job posting sites such as Indeed.com, MyFutureJobs and others. Hence, you may start to come out with very specific job descriptions while you have a clear train of thought in your mind. Just to remember, be specific as a generic job posting will yield generic results. Many of the job posters will extrapolate the requirements and responsibilities from the job title. However, the roles and related tasks are often unique within a company. In order to write a more specific job description, you may ask your team members who are going to work most closely with the new hire as they will be the one who understands the roles. You can know what they value in the person who fulfils it. In addition, with a specific job description, you can prevent employees from quitting immediately after being hired by saying that they did not apply for this job and blaming it on the poor job description.
Attitude and cultural fit are one of the important elements that decide new hires to stay in your company. You need to know what kind of culture you want a startup to be known for and to work toward. This will help you to find a candidate who possesses those traits. No matter what unique culture you are trying to achieve in your organisation, certain traits such as self-motivation, problem-solving and others are on the rise as an increasingly remote workforce. You may create and draft some interview questions which help you to gauge these traits in a candidate. Besides, the person that you have hired will most probably grow with your business or even become a leader and mentor. You have to make sure you are hiring someone who fits the culture that you want to create regardless of expertise. If you are hiring someone who does not align with your culture, it will not only affect other team members and management, it will also negatively impact customer care. The person will likely become the black sheep in your team and affect everyone's attitude. 
Would you choose passion or expertise? I would say you should go for passion. Passion is a significant element that has gotten your startup this far. Your passion for your business plays a huge part in its success. This has become the reason for you to hire someone who is passionate about the business and also has the opportunity for growth. Before hiring the people, you should estimate their interest and passion for what they are going to do by looking beyond your years of experience. For instance, if you would have to choose between hiring someone who is passionate and someone who is with 20 years of expertise but seems to lack excitement and passion for what you are doing, you should always go for the one who has the most passion and seems to light up when talking about being part of your team. In addition, a passionate person will have motivated others as passion triggers passion. They will also be more loyal to the employers and help to develop a better work environment. 
As an entrepreneur, what you need in your startup is not just a bunch of managers or supervisors. In the early stage, it is essential for you to have a hands-on COO to help you to keep everyone on track and handle all the day to day operations. However, if you can handle multiple departmental functions in a small and efficient team of several people, then having department managers becomes less important for you. When you are recruiting for your team, you have to be sure to hire a doer who will take their responsibilities and enjoy being in the thick of the business at the same time. To give you an idea, it is not necessary to have a marketing manager or an office manager in the first place. In fact, you may hire someone to be responsible for your marketing and lead generation who can also help you out in administrative areas when needed. You can have some doers who can take turns handling when needed. 
Above are some pieces of advice for entrepreneurs about hiring. According to a quote by Lawrence Bossidy, "Nothing we do is more important than hiring and developing people. At the end of the day, you bet on people, not on strategies."